We offer a professional & specialised wallpapering service
P&C Maihi Painters and Decorators offer a professional and specialised Wallpapering service to the Sydney, Campbelltown and Southern Highland Areas.
From helping you choose your designs, textures and colours to putting the final sheet on your new look wall; P&C Maihi are with you every step of the way. Our team of professionals will wallpaper any wall no matter how big or small. From the home office to a sports club, we have you covered.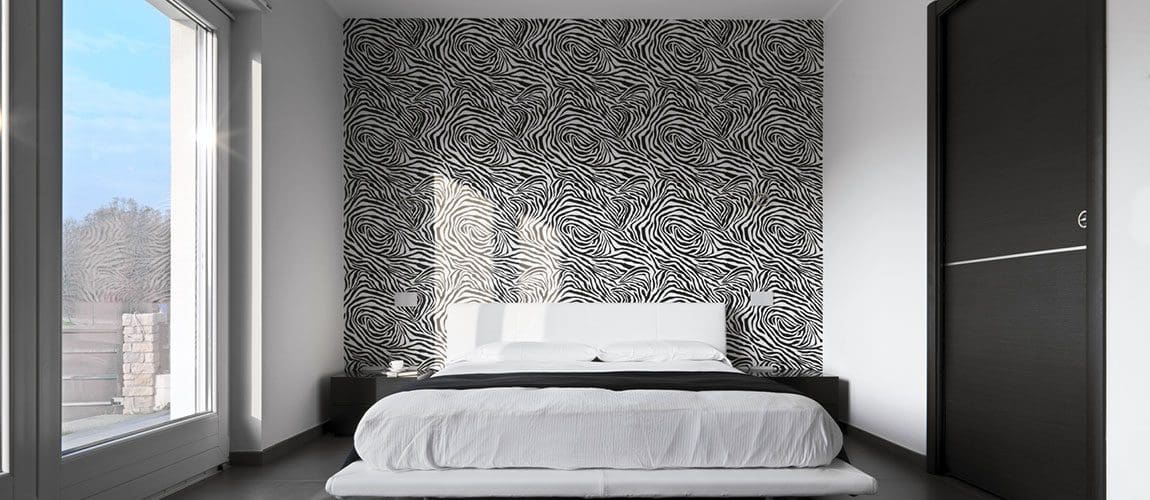 Adds a unique look
Wallpaper allows you to add a more unique and specific look to your rooms than paint might otherwise do. With thousands of new styles, patterns and even textures of wallpaper to choose from, you will get a look that really turns heads and gets everyone talking about your new space.
Modernisers your home
Wallpaper is making a comeback in a big way and is now being considered one of the more modern ways of decorating a room in both residential and commercial settings.
There is a certain level of planning and care that needs to be administered in order to guarantee the perfect wallpaper finish. Therefore our qualified team members follow a simple but effective wallpapering process meaning the job is completed correctly the first time, every time.
We have shared this process with you below:
Step 1, Measure and cut:
The very first thing that we will do is measure the walls, double checking to make sure that they are correct before cutting the wallpaper to size. Depending on the style of wallpaper that has been chosen, each sheet may need to be cut differently to make sure that when they do go onto the wall, everything lines up correctly.
Step 2, Check the wall:
Once the above step has been completed, we now need to check the wall. Each wall gets checked for any imperfections, existing wallpaper, layers of paint, etc that need to be removed or corrected before we can move onto the next step in our wallpapering process.
Step 3, Clean the wall:
Next; we are able to clean the wall to remove any substances or materials found, which may prevent the wallpaper staying up for as long as possible.
Step 4, Seal the wall:
Now that the wall is clean, we then apply a sealer to the wall which will prepare it for the application of the wallpaper. This is a very important step and one that will contribute to the longevity of decoration.
Step 5, Glue Paper:
By this stage we are getting closer to the final product as we begin to apply glue to the back of each sheet.
Step 6, Apply Wallpaper:
Extra care is taken during this part of the process, making sure that each sheet is positioned perfectly and any patterns match up.
We have your wall covered!
Wallpapering is not as simple as it appears and depending on the complexity of the design, can be difficult to apply. However don't let this deter you from creating an amazing atmosphere for you and the people using the space!
Have P&C Maihi Painters and Decorators, the Wallpaper Sydney Experts, install your new wallpaper today, so that all you have to do is sit back and enjoy the finished product.
To get a quote and book a Free Wallpapering Consultation with an experienced professional, call us on (02) 4683 2442 or leave us a message via our contact page.
Go with the professional painting and decorating company that do it once!